Thank You to all of you who help make the Holiday Lighting possible.
The teachers and their students who performed this year.  You help make the event so enjoyable!  The DPW, Police Department, Fire Department and Town Manager's office for all of their assistance.  All of our volunteers who are a critical piece in making the event successful. To our sponsors who are so generous with their support of the chamber and specifically the Holiday Lighting.
This years Sponsors:
Platinum Sponsors:  Massport and Webster First Federal Credit Union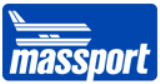 Gold Sponsors:  Tokyo Hair & Nail, The 11 Foundation, Terri's Little Pumpkins and Paul W. Marks Co.
Silver Sponsors:  A-1 Lighting Service, Elliot Whittier Insurance Services and Speaker Bob DeLeo, Winthrop Rotary Club
Bronze Sponsors:  East Boston Savings Bank, La Siesta Restaurante, and the Jewelry Box
Patron Sponsors:  Para General Contracting, LLC, Dr. Paul McGee and Kirby Funeral Home